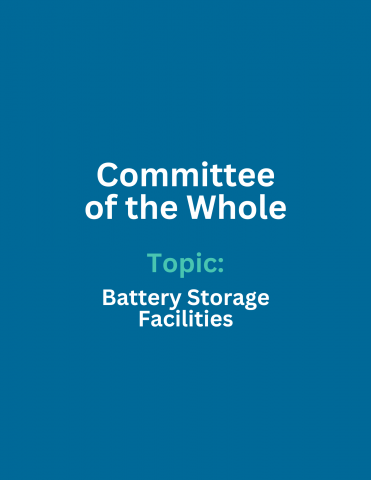 The Council of South Dundas and the administrative team will be meeting on November 22, 2023, for a Committee of the Whole meeting. The purpose of the meeting is to discuss the Battery Storage Facilities being proposed in South Dundas.
We encourage residents to stream the live meeting on Youtube, or attend the meeting in person to listen to the discussion.
No decisions shall be made at this meeting.
Residents are encouraged to submit their concerns to Council for consideration via email: mail@southdundas.com
We will be compiling the questions and comments from South Dundas residents so that Council can review and understand the concerns from the community before providing support, or not.
Address
3rd Floor Council Chambers - 34 Ottawa St. Morrisburg
Email
mail@southdundas.com