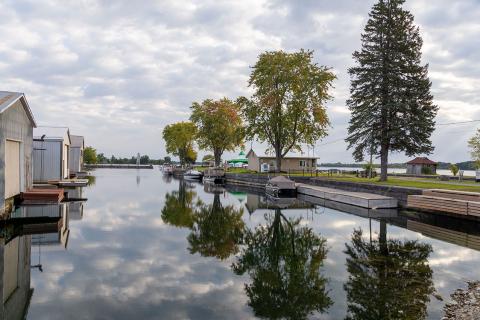 The Galop Canal Iroquois Landing Marina is situated on the St. Lawrence River in Iroquois, Ontario at the site of the historic Galop Canal. There are seasonal and transient slips available along the canal walls and the floating finger docks.
Just a short walk away is the Iroquois Municipal Beach that lies along the St. Lawrence River. Other local tourist attractions and facilities close by for public use are the Iroquois Seaway Locks and the Iroquois Campground where you can stay for a few nights or the whole season. 
To book a seasonal or transient slip, please call the Municipal Centre at (613) 543-2673 or 1-800-265-0619. 
2022 Marina Rates COMING SOON
Location
50 Boat House Rd, Iroquois, ON K0E 1K0