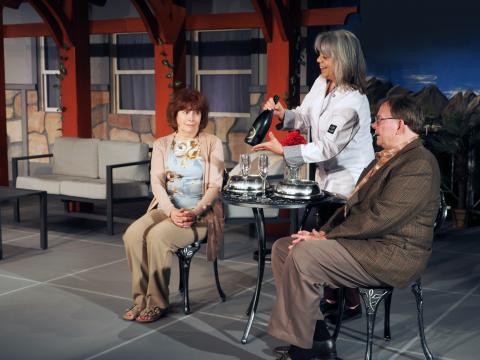 Playhouse Audiences First to See New Norm Foster Comedy
Canada's favourite playwright premieres new show in Morrisburg!!
Retired prison guard Doris Mooney moves in to Paradise Village, a retirement home in Canmore, Alberta and befriends Ivy Hoffbauer, a former world champion skier. Rounding out the trio is dapper Arthur Beech who has designs on Ivy. Love, gossip and sex behind the compost heap, this is Foster at his hilarious best. Filled with humour and heart from start to finish!
Runs June 2-26 with 2pm & 8pm shows