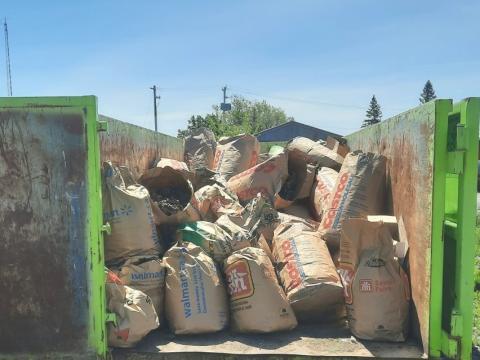 Please note that when the container is full the depot will be closed for the day and traffic will be directed to the Matilda Site where compost materials will be accepted for free.
The Matilda Landfill, located at 10815 Siebert Road accepts leaf and yard waste materials free of charge.
Branches and Brush are NOT accepted during the Depot Days and therefore must be brought to the Landfill. Limbs and tree trunks have additional fees as outlined in the Matilda Landfill Fee Schedule.
Morrisburg (5-9 Allison Avenue)
SEPTEMBER/ OCTOBER
Wednesday, September 28, 2022 - 8:00am to 4:00pm
Friday, September 30, 2022 - 8:00am to 4:00pm
Saturday, October 1, 2022 - 8:00am to 1:00pm
Iroquois (10 Bouck Street)
NOVEMBER
Wednesday, November 9, 2022 - 8:00am to 4:00pm
Saturday, November 12, 2022 - 8:00am to 1:00pm