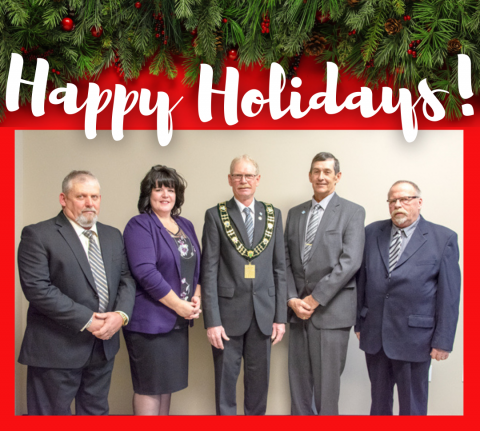 During the holiday season we welcome a time of joy and cheer. This season it also feels like a time for hope.
Our community has shown remarkable resiliency over the last year. Life in a pandemic continues to take a toll but we have been able to find innovative ways of connecting with loved ones.
Our community has made great strides in protecting each other from the COVID-19 virus with many getting vaccinated and continuing to follow the advice of our health care professionals. These actions have allowed us to safely connect with one another in-person and gives us hope for our future.
We have a lot to be grateful for, living in a country that has access to the vaccine and in an area that has avoided some of the challenges, like the fires and floods our countrymen have faced.
Remember those who have less than ourselves and give generously this season, be it a donation, your time, or even by spreading some holiday cheer through kindness.
I'm particularly grateful to our community and the many people who are working to make South Dundas an even better place. It has been a long road, but we are adapting and moving into this new future. Together we are strong and being able to safely come together in small gatherings of friends and family is what stands out most this year.
This holiday we remember to hold our loved ones close, share a smile with our neighbours and show kindness and patience in our community. That is what a South Dundas holiday season means to me, and I hope all of you as well.
On behalf of Council and Staff, we wish each of you a very Merry Christmas and Happy Holidays. May your season be safe and filled with warmth and merriment.
See you in the New Year,
Mayor Steven Byvelds