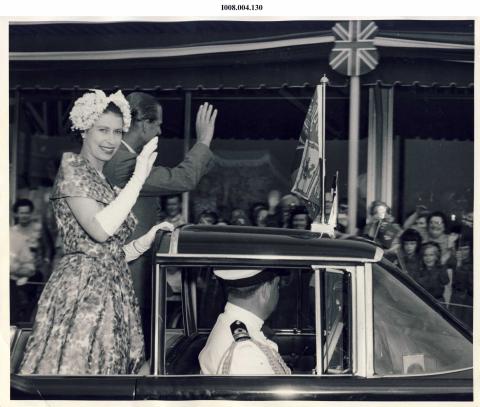 We are saddened by the news of The Queen's passing this afternoon and offer our deepest condolences to The Royal Family and all those mourning throughout the United Kingdom and Commonwealth.
For many of us, Her Majesty Queen Elizabeth II has been the sole monarch of our lives. Sitting on the throne for the last 70 years.
In that time, Her Majesty has made considerable efforts to connect with all citizens near and far. She will forever be remembered for her dedication and commitment to her role. As Canada's Head of State, The Queen has been a profound part of our daily lives.
During her reign, The Queen visited our small pocket of South Dundas, making her mark locally. In 1959 for the Opening of the Seaway, again in 1967 for Canada's Centennial, a 1976 visit to Upper Canada Village and in 1984 for the Bicentennial of Ontario.
Regardless of her renown throughout the world, Her Majesty was also a mother, grandmother, and great-grandmother. Her loss will be most deeply felt by her family and so we wish them peace during this time of mourning.
Steven Byvelds, Mayor
Municipality of South Dundas
The flags throughout South Dundas will be flown at half-mast for the 12 days of mourning.