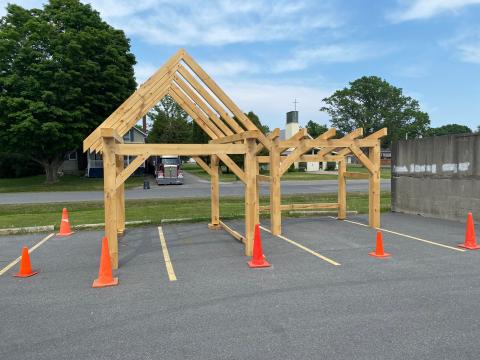 South Dundas is excited to partner with Seaway District High School to find locations for two timber frames that were constructed by the Seaway Students.
One of the frames is 6 ft. by 10 ft. and the other is 9 ft. by 12 ft. South Dundas would love to partner with a community organization or club that could benefit from one of these structure being installed on Municipal Property. 
Interested parties are asked to fill out the following application form and reach out to David Jansen at djansen@southdundas.com by June 16.